Globally certified for potentially combustible environments, Axis has a broad portfolio of explosion-protected cameras and accessories to suit any environment and application—ideal for keeping a watchful eye on your hazardous areas.
Image usability, intelligence, and remote access
Axis explosion-protected cameras deliver a long list of Axis advantages. First and foremost, they provide excellent image quality regardless of lighting conditions or the size and physical characteristics of your monitored areas. And they do it while minimizing bandwidth and storage needs. Analytics transform our cameras into business tools that help you make smart decisions about operations. Plus, you can access footage from Axis cameras from remote locations—ideal in hazardous areas to help minimize risk and reduce unnecessary human exposure. 
For tough environments
Axis explosion-protected cameras are fully certified and designed to be used anywhere in the world, from arctic to desert climate, and in any country, with a full range of power and network connectivity. They're globally certified  Class I/II/III Div 1 and Zone 1,21 for use in hazardous areas (according to NEC, CEC, ATEX, IECEx, and more). Produced with stainless steel or thick aluminum, these robust, high-quality cameras are housed in heavy-duty enclosures that prevent sparks from igniting vapors, gases, dust, or fibers and flyings in the environment.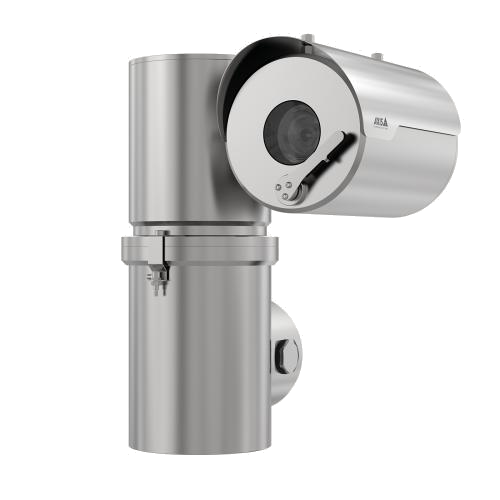 Health and safety, and operational efficiency
You can use explosion-protected cameras to monitor operations and processes with remote visual verification of readings from gauges and sensors across your sites. And our thermal and thermography cameras monitor for overheating of equipment. With an Axis surveillance system keeping a watchful eye on your site, you can improve the safety of employees and minimize unnecessary human exposure to hazardous areas, while also ensuring the correct use of personal protection equipment like hard hats. With Axis explosion-protected cameras, you're able to choose technology that goes far beyond surveillance to provide added value to your business.